Part number 140
(Post-Mounted)
With its brushed gold finish, this commemoration plaque adds just a touch of class to any memorial or recognition celebration. The durable aluminum plaque has raised double border with a brushed finish and a deep display area, giving the stake-mounted plaque an appealing shadow-box appearance. The aluminum markers come complete with a robust 24″ x 1/2" solid aluminum post and welded bracket. Choose from a straight or 45-degree angle mount. These plaques are a favorite among institutions and businesses across the country for their durability and dignified appearance.
Images may be added at additional cost.
Ships 1-2 weeks after proof approval.
Price includes basic layout, proof for your approval (sent by email) and ground shipping.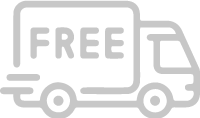 Quantity Discounts:
3-5 plaques – 5% off
6-8 plaques – 10% off
(discount applied in cart)
If you need to purchase more than 8 plaques, please contact us to discuss your project and special discounts before ordering.