Part Number 210
(Wall-Mounted)
Cast in solid bronze with raised characters, this distinguished piece is the most durable outdoor plaque available. The brushed gold finish is complemented by a dark, oxide-brown background, featuring a leatherette texture. The entire dedication plaque is clear coated to help prevent tarnishing and is ideally suited for outdoor walls, wooden fences, and benches.
Mounting hardware included.
Unlike pattern castings that allow only a name and a date, your text is fully customizable. Unless otherwise specified, layouts are set in Roman typeface.
Normal Delivery Time: Approximately 4-5 weeks after proof approval.
Price includes basic layout, proof for your approval (sent by email), and ground shipping.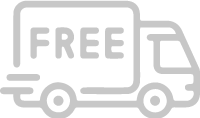 Quantity Discounts:
2-4 plaques – 5% off
5-8 plaques – 10% off
(discount applied in cart)
If you need to purchase more than 8 plaques, please contact us to discuss your project and special discounts before ordering.
If you need more information about this product or have special requirements, please contact us.
sacred-engraving@sbcglobal.net
Phone: 330-633-9491