Part Number 200
(Post-Mounted)
Cast in solid bronze with raised characters, this distinguished piece is the most durable outdoor plaque available. The brushed gold finish is complemented by a dark, oxide-brown background, featuring a leatherette texture. The entire plaque is clear-coated to help prevent tarnishing.
The post-mounted marker comes with a painted 24″ stake, fabricated from solid metal, which is attached by screws. Choose from a straight or 45-degree angle mount.
Unlike pattern castings that allow only a name and a date, your text is fully customizable. Unless otherwise specified, layouts are set in Roman typeface.
Normal Delivery Time: Approximately 4-5 weeks after proof approval.
Price includes basic layout, proof for your approval (sent by email), and ground shipping.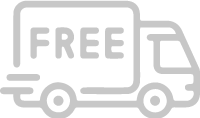 Quantity Discounts:
2-4 plaques – 5% off
5-8 plaques – 10% off
(discount applied in cart)
If you need to purchase more than 8 plaques, please contact us to discuss your project and special discounts before ordering.
If you need more information about this product or have special requirements, please contact us.
[email protected]
Phone: 330-633-9491